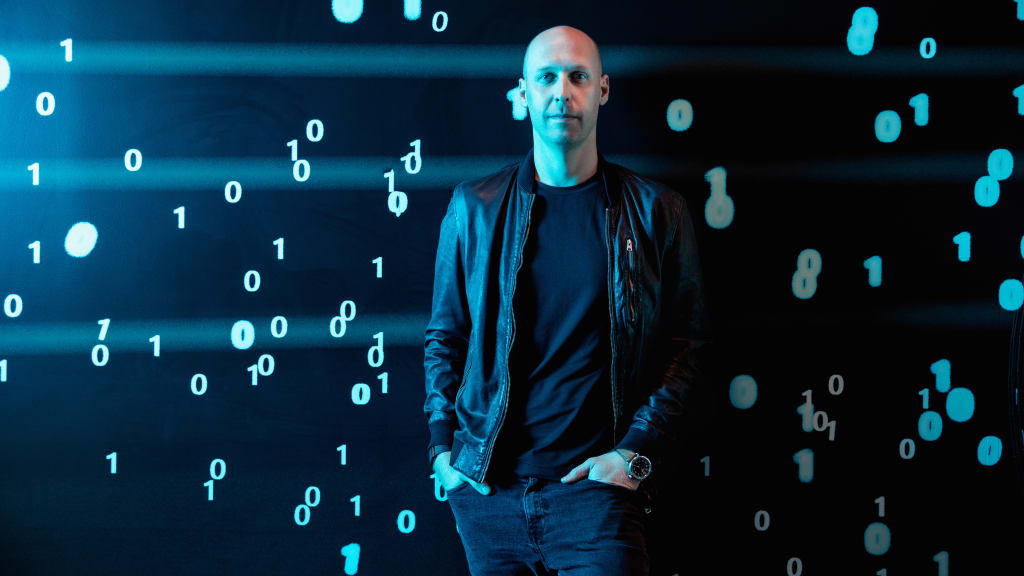 Andy Hill vacationed in Cuba in 2018, and while the beaches were great, he's not one to lounge about. Instead, Hill went around and said "¡Hola!" and – with the help of a friend who speaks real Spanish – cheering up the locals with questions about business opportunities. After all, he is a man who has founded 12 companies since college. (He also runs those startups while doing a day job as chief revenue officer for City Furniture, a nearly $1 billion company near Fort Lauderdale, Florida.) All of this explains why, after he stayed "software engineering" in Cuba. Hearing, Hill launched a company to staff US companies with Latin American software engineers. He called it Siono, responding to a recurring – and somewhat rhetorical – question from that trip: "Would you like another beer? Sí, oh no?" The chorus has become central to the company's growth culture, with Hill and the team constantly asking, "Are we the best partner they've ever had? Sí, o no?" With 2021 revenues of $5.5 million, the Delray Beach, Florida company appears to have the answer. –As told to Steven I. Weiss
Others have hobbies such as skiing; I start businesses. I spend 50 hours a week at my full-time job, but I have breakfast, I have dinners, I have weekends, and that's when I grow my business – that's my hobby. I build companies because I just can't. I know there are better ways to make money, have a stronger work-life balance, or make a lasting impact. But for me, I love bringing things into the world and enabling my team to grow. That's what drives me.
My second startup ended badly. When I was 23, I left a job to launch a social-good startup that got through a seed round and a Serie A round, but then the Serie B fell through; August 2015 was the worst month of my life, when I had to tell 30 of my closest friends and family that we are on a three month burn rate and no more money is coming in.
Fast-forward to 2018: After my trip to Cuba, I started to delve into it and realized that all of Latin America had incredible software engineering schools. You have quality software engineers in the eastern time zone, who speak English and do the work for a fraction of the cost you would have in the US. My friends and I began to candidly realize that we had found gold – below market value. We were able to identify the talent, handle the early stages of the application process and place them as outside talent with US companies. We started reaching out to friends and family doing business in the US and found enough demand to start the business a month later.
I was in lean startup mode to find our first customers. There is no magic formula. It's the same exercise for every entrepreneur: personal contact. About half were not interested. We learned our pitch with our early clients and found that our secret sauce was about the compatibility and culture adaptation we could promise through our more human-centric recruiting process. If we got that right, the rating and retention factor would be high. And that's what we focused on.
One of the reasons our business model works is because hiring is worthless. It is heavy, takes a lot of time and most people can't do it well. The average recruiter spends 20 seconds looking at a resume, which is an accumulation of 20 years of a person's life.
Hiring is especially bad for companies and candidates in tech recruitment. We solve all of that with a better process that is faster, more people-oriented, and finds a match based on who is already on the team. A typical software engineer hiring process ignores the skills and focus of the existing team and puts candidates through lengthy coding challenges that often don't match the actual work they would do on the job. If our candidate is hired, clients pay the engineers through us, and we take care of payroll and everything else for that offshore talent.
Now that we have 100 technicians and remote working is so popular, we are ready for the future. I'm turning us into a growth company. We've made huge investments, hired an executive team and expanded our services beyond software engineering – adding offerings like graphic design and accounting. We are expanding from Latin America to 20 cities in 10 countries around the world.
I'm also taking a step back from day-to-day operations to really scale up our executive team. I believe I can continue to build and fund businesses: finding great people and scaling the business model profitably. I still have my full time job and I still love the startup culture.
DISCOVER MORE including 5000 BUSINESSES
From the September 2022 issue Inc. Magazine