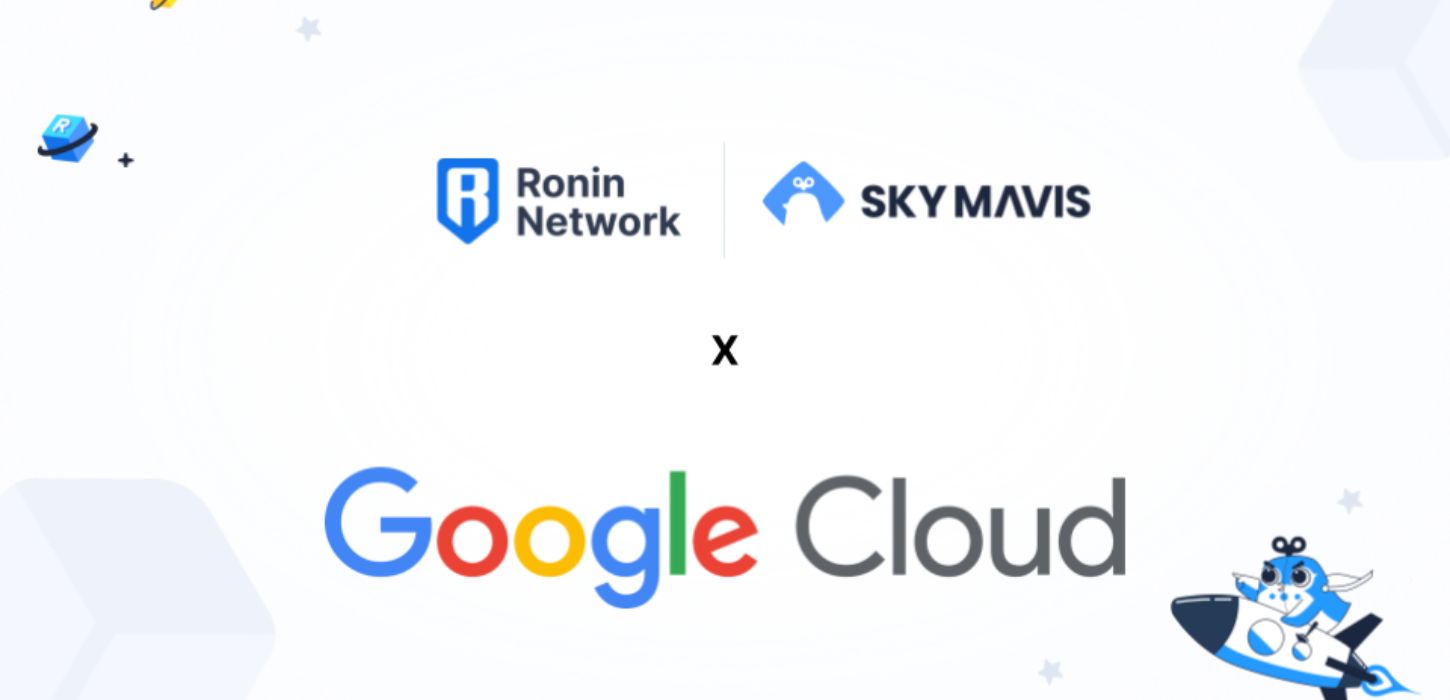 The creator of the hugely popular Axie Infinity game, Sky Mavis, has announced a partnership with Google Cloud.
The partnership will significantly tighten the security of the Ronin blockchain and allow it to scale securely and sustainably.
A multi-year collaboration
In most cases, hacked protocols are severely corrupted. However, some projects are able to analyze such incidents and take certain measures to prevent recurrence. One such company is Sky Mavis, creator of the wildly popular game Axie Infinity, which has announced a partnership with Google Cloud to improve the security of the Ronin blockchain. The partnership will also help the blockchain to scale sustainably and build a rewarding gaming experience.
Through the multi-year partnership, Google Cloud will act as an independent validator for the Ronin blockchain. The validator pool also includes others such as DappRadar, Nansen and Animoca Brands. Google Cloud helps monitor validator uptime and contributes to the overall security of the Ronin network.
Sky Mavis COO Aleksander Larsen released a statement saying:
"Validators have the important job of ensuring that transactions on Ronin are processed correctly. They also act as critical ecosystem partners and regulators. Google Cloud, which is on the cutting edge of being a recognized contributor to the developer community and with deep technical expertise in blockchain infrastructure and running validators, was obviously one of the best choices. Google Cloud has been our strategic cloud provider since 2020, so it's important to welcome them now as Ronin's newest and 18th validator, especially as we are pursuing our original goal of having 21 independent validators securing the network."
Creating a more secure infrastructure
Sky Mavis co-founder and chief training officer, Viet Anh Ho, one of the primary reasons for Sky Mavis' partnership with Google Cloud is the latter's ability to autoscale and automate application deployment. He further explained, stating:
"These free our engineers to break new ground and delight users with interrelated and immersive experiences – all without disrupting active gameplay."
On the Google Cloud side, Ruma Balasubramanian, an executive at Google, stated that the team will work with Sky Mavis to help the latter accelerate its roadmap and help grow the Ronin network through a much more secure infrastructure. The Google Cloud team also praised Axie Infinity's play-to-earn concept and shed light on other potential opportunities that could arise from the partnership.
The Ronin Hack
In March, Sky Mavis announced that the Ronin network, which supports Axie Infinity, was the subject of a crippling hack. As a result, hackers were able to steal 173,600 worth of ETH, about $594.6 million at the time, and another $25.5 million. As a result, the total loss from the hack was a whopping $620 million.
The Ronin blockchain operates using a Proof-of-Authority consensus mechanism, with validators selected based on their credibility. The selected validators are responsible for verifying, voting and maintaining transaction data on the Ronin blockchain. Due to the emphasis on decentralization, new validators are proposed and then put to a vote, with current requirements stating that at least 70% of existing validators must approve a proposal for new validators.
Previously, Sky Mavis had set up a temporary backdoor to handle a wider range of transactions. This backdoor was the vulnerability through which the hackers used their crippling hack of the… Ronin Network.
Disclaimer: This article is for informational purposes only. It is not offered or intended to be used as legal, tax, investment, financial or other advice.