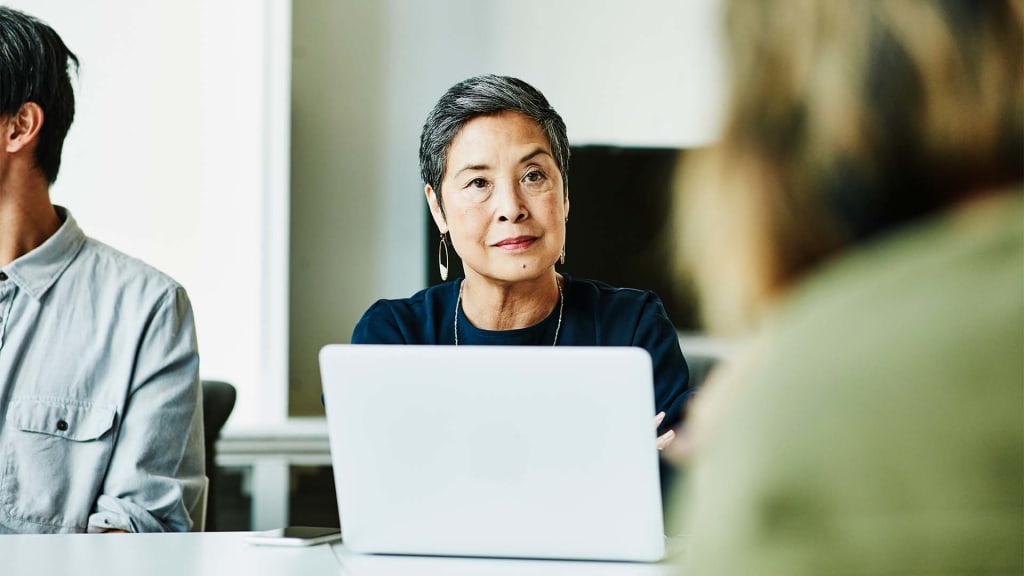 Although they are often considered professionally successful, Asian Americans may find it more difficult to achieve their goals at work.
That's according to a September McKinsey survey of 24,842 American workers, 2,178 of whom identified themselves as Asian-American. According to the report, 30 percent of Asian-American respondents said their race made it more difficult to achieve their career goals, compared to 21 percent of white respondents.
The data seems to debunk the myth that Asian Americans are a so-called model minority — that is, they are obedient and hard-working individuals who have achieved a higher level of success than the general population through the pursuit of immigrants. It also points to a disconnection that can fester in your workplace.
More findings from the report: Asian-American workers are overrepresented in low-paid occupations such as manicurists and skincare specialists, chefs and sewing machine operators. The report also indicates that Asian Americans are paid less than their white counterparts in three-quarters of occupations with median wages of $100,000 and above. On average, Asian Americans earn 93 cents for every dollar their white colleagues earn.
"While the United States is home to a booming Asian American population, even those born in the US are often treated as permanent foreigners," said Kweilin Ellingrud, partner and director of the McKinsey Global Institute. "This experience is no different in the workplace and is perpetuated by a significant lack of diversity among employees in the workplace, especially in senior positions."
Here's how you can make your Asian-American employees feel more inclusive at work against the backdrop of rising anti-Asian hate crimes:
Understand the diversity within the Asian-American community.
The Asian-American community is made up of a wide variety of ethnic groups with different experiences. A critical first step for companies is to recognize the diversity within this community and their experiences in the workplace, Ellingrud suggests. She says employers should learn from statistical reports broken down by ethnicity to understand the unique insights of their Asian-American employees.
Involve your Asian-American employees in social activities.
Many Asian Americans, even those born in the United States, said they are seen in the workplace as perennial foreigners — an indication of social exclusion, according to the report. It is important to encourage your Asian-American employees to participate in social events at work. In addition, recognizing diverse traditions and incorporating cultural celebrations and holidays at work can be a way to help Asian-American workers feel comfortable bringing their whole authentic selves to work.
Create effective sponsorship opportunities for Asian-American employees in senior positions.
Effective sponsorship is critical to career development. The report indicates that leadership support and advocacy is greater for white workers than for senior Asian workers. For senior managers and above, 52 percent of Asian-American employees reported having sponsors, ten percentage points lower than white employees.
"Employers can create internal networking opportunities to establish sponsorship relationships and provide sponsors with the right tools to be employee advocates," says Ellingrud.
Recognize inclusion challenges for Asian-American workers.
In the past two years, Covid-19 has fueled racism and violence against the Asian-American community. After the first wave of the coronavirus, unemployment rates for Asian-American workers have tripled from three percent in May 2019 to nine percent in May 2020, according to the report.
"The Covid-19 pandemic has exposed the dark side of the perennial stereotype of foreigners," said Ellingrud. "Derisive language and acts of violence made the Asian-American community a target for discrimination in the United States. As they became 'different' in society, Asian Americans were forced to feel a similar isolation in the workplace."
Addressing inclusion challenges for Asian-American workers at this critical time by establishing a mental health center is a great way to show support.
Companies should also consult professional groups such as the National Asian American Pacific Islander Mental Health Association, a provider of mental health services for Asian Americans, Pacific Islanders and Native Hawaiians, and The National Alliance on Mental Illness, which offers a portion of its website. with resources specifically for Asian Americans and Pacific Islanders to get local therapy support.
DISCOVER MORE Best workplaces BUSINESSES